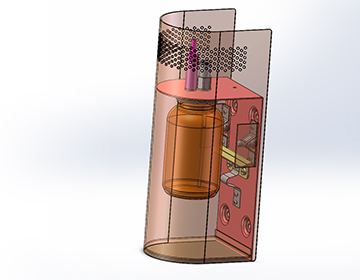 Combining discretion with design and elegance, Hera-line's wall-mounted diffusion stations can be placed at a fixed height (1.90 to 2.10 m) on a wall. They are very quick and easy to install. The materials have been carefully selected to respond to the needs of public spaces and sensitive environments such as hospitals, crèches, retirement homes, etc.
No indoor public space is completely free from bacteria
Aethera holds the scientifically confirmed key to improving the health and well-being – hence the quality of life – of your colleagues, residents, patients, visitors.
Ensure the air they breathe is clean and healthy thanks to the Hera-line diffusion system.